China Computerized Sweater Knitting Machine
Descrição do produto
Specifications
It can knit basic stitch,irregular multi-color jacquard,twit flowers weft organization,aran,cord weave,racked stitch,cable,etc.
PRODUCT FEATURES:
1. Use one rocking motor can control double screw rod rocking,achieved zero error,greatly improved the speed of rocking,it also improved the production.And it won't snap the yarn even knit the fabric like cable stitch and aaran which need moves a lot needles of rocking,improved the production.
2. The use of scissors and clamps solved the problem of wasting fabric yarn perfectly and the problem of wind in roller.
3. The fast cornering of carriage.Superior servo drive assembly makes the fast cornering of carriage came true,improved the efficiency of knitting more than 10%.
MACHINE SIZE
| | |
| --- | --- |
|  LONG (MM) | 2900 |
|  WIDE (MM) | 950 |
|  HIGH (MM) | 1800 |
TECHNOLOGY PARAMETERS
GAUGE

 3G

KNITTING SYSTEM

 DOUBLE SYSTEM SINGLE CARRIAGE

KNITTING WIDTH 

 52"(INCH)

KNITTING SPEED

 MAX.1.2M/SEC

KNITTING FUNCTION

 TRANFER,TUCK,MISS,JACQUARD,INTARSIA,HIDE OR APPARENT SHAPING.

STITCH DENSITY

STITCH SYSTEM CONTROLLED BY STEPPING MOTOR,32 SECTION STITCH SELECTABLE,ADJUSTABLE SCOPE SUPPORTED BY SUBDIVISION TECHNOLOGY:0-650.

RACKING

 CONTROLLED BY AC SERVO MOTOR,RACKING WITHIN 2 INCHES AND WITH FINE ADJUSTIING FUNCTION.

DRIVE SYSTEM

 SYNCHRONOUS BELT DRIVE,AC SERVO SYSTEM.

NEEDLE SELECTION

 CONTROLLED BY COMPUTER,ELECTRIC MAGNET NEEDLE CHOOSE SYSTEM WITH HIGH EFFICIENCY.

YARN CARRIER

 1x8YARN CARRIERS ON EACH SIDE OF 4 GUIDE RAILS,SHIFTABLE ON ANY NEEDLE POSITION.

TAKE DOWN ROLLER

 PROGRAMMED INSTRUCTION CONTROLLED BY STEPPING MOTOR,32 SECTION LEVELS SELECTION ADJUSTABLE AREA:0-100.

PROTECTION SYSTEM

THE MACHINE WILL AUTOMATICALLY ALARM IF YARN BREAKING,FLOAT YARN,REWIND,END OF KNITTING,FAIL OF RACKING,NEEDLE BREAKAGE AND ERROR PROGRAMMING OCCUR ECT.

CONTROL SYSTEM

1,ADOPT LCD SCREEN,INPUT DEVICE:USB,SYSTEM MEMORY 256MB,A GREAT AMOUNT OF DESIGN FILES CAN BE STORED.

2,MONITORING MENU,EACH KIND OF ORERATING PARAMETER,CAN BE SHOWN,AND THEY CAN BE ADJUSTED AT ANY TIME WHEN THE MACHINE IS RUNNING.

3,DESIGN SYSTEM IS VISUAL AND EASY TO UNDERSTAND AND UPGRAD.

4,MULTI LANGUAGE VERSION,THERE ARE CHINESE,ENGLISH ETC.

POWER

 220V,SINGLE-PHASE,HAVE MEMORIZING FUNCTION AT THE POWER-OFF MOMENT.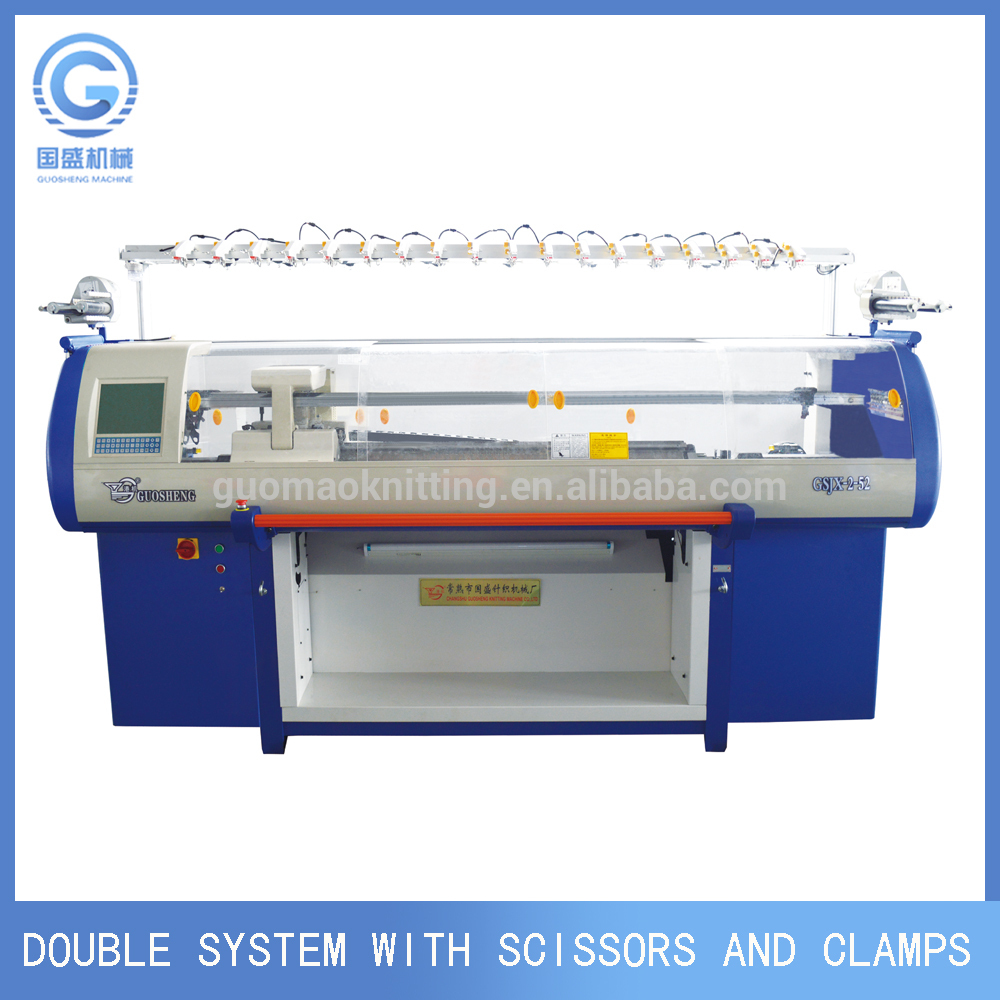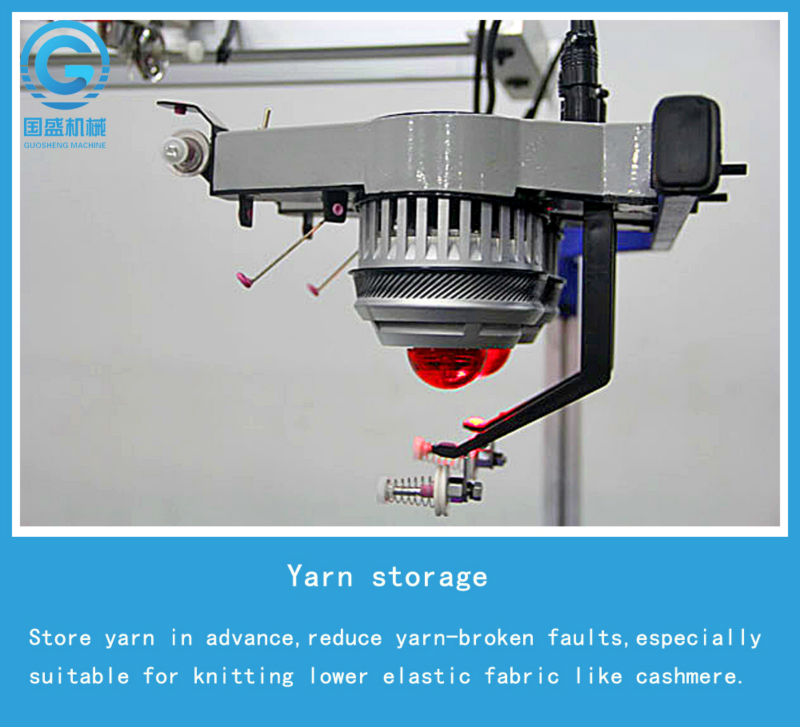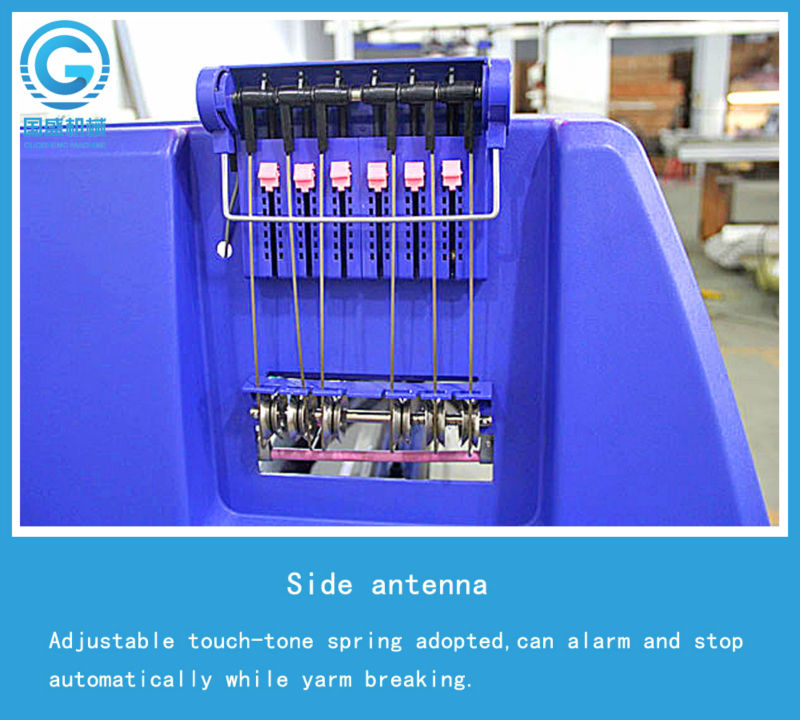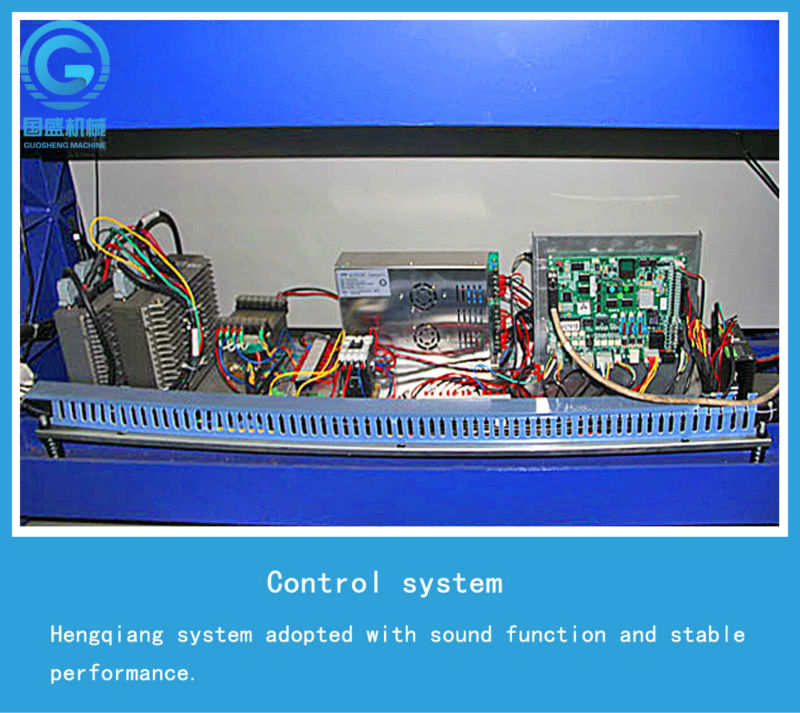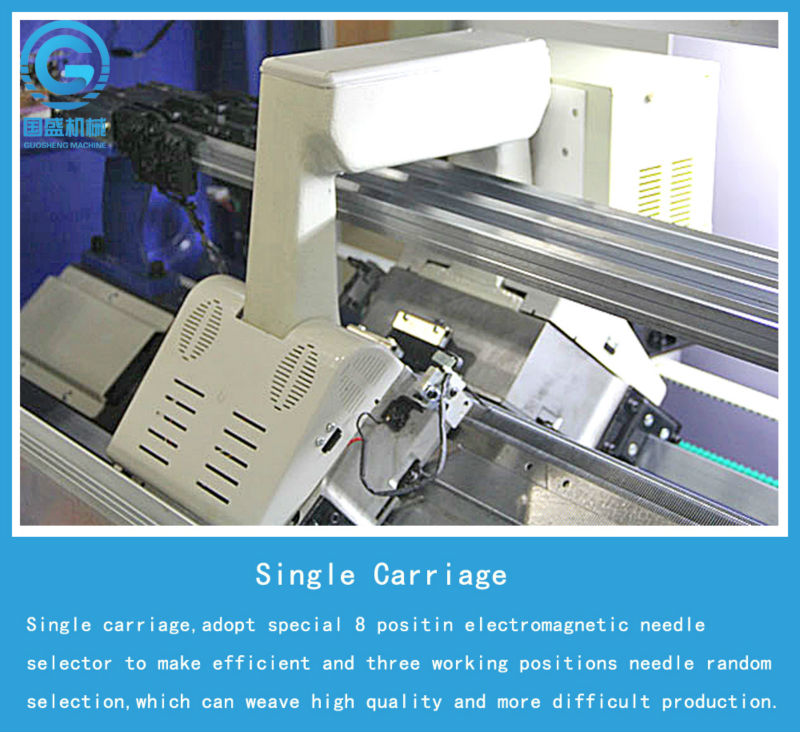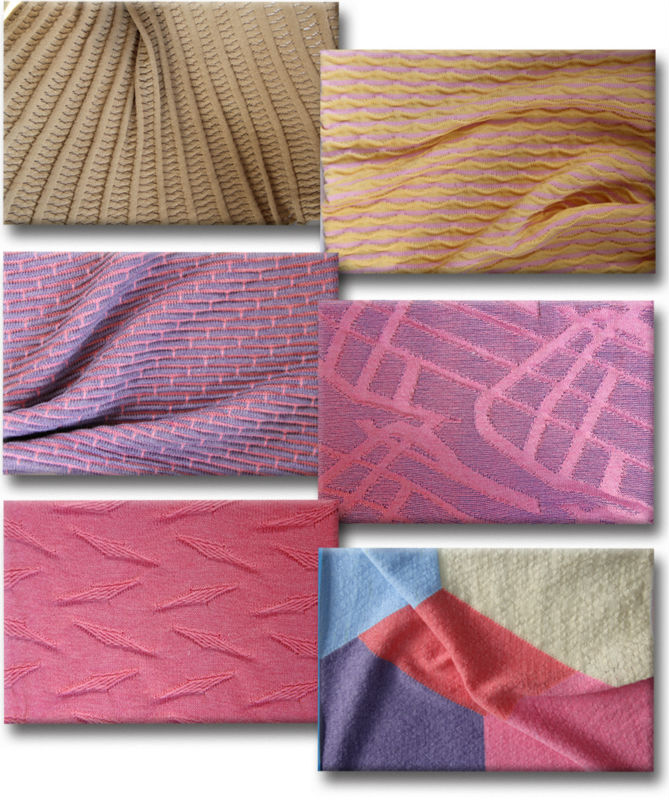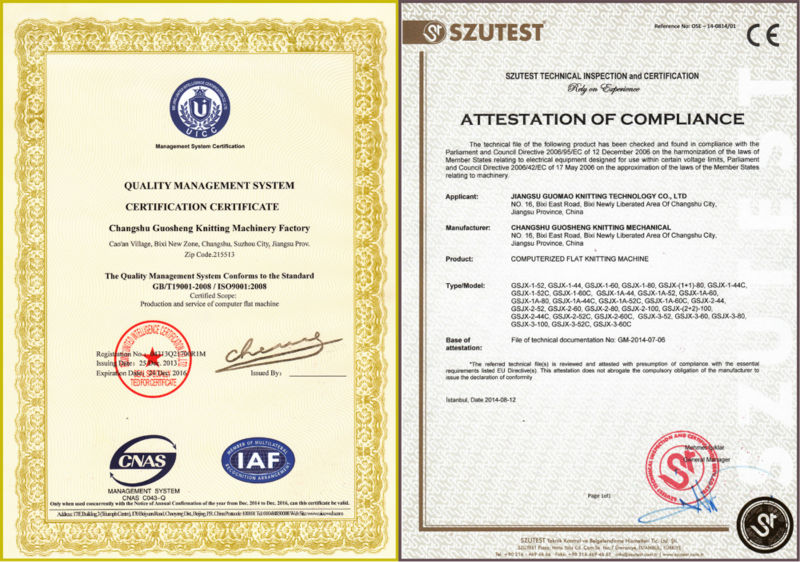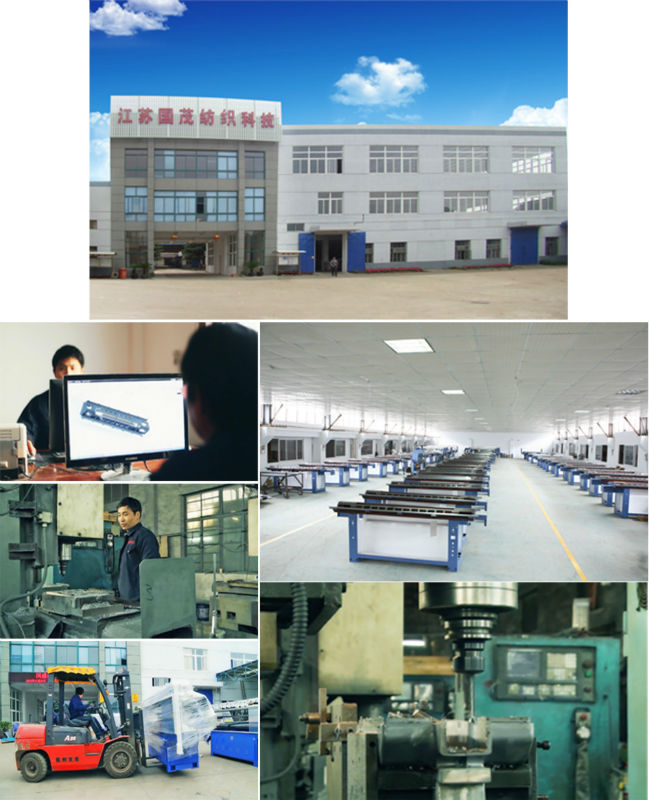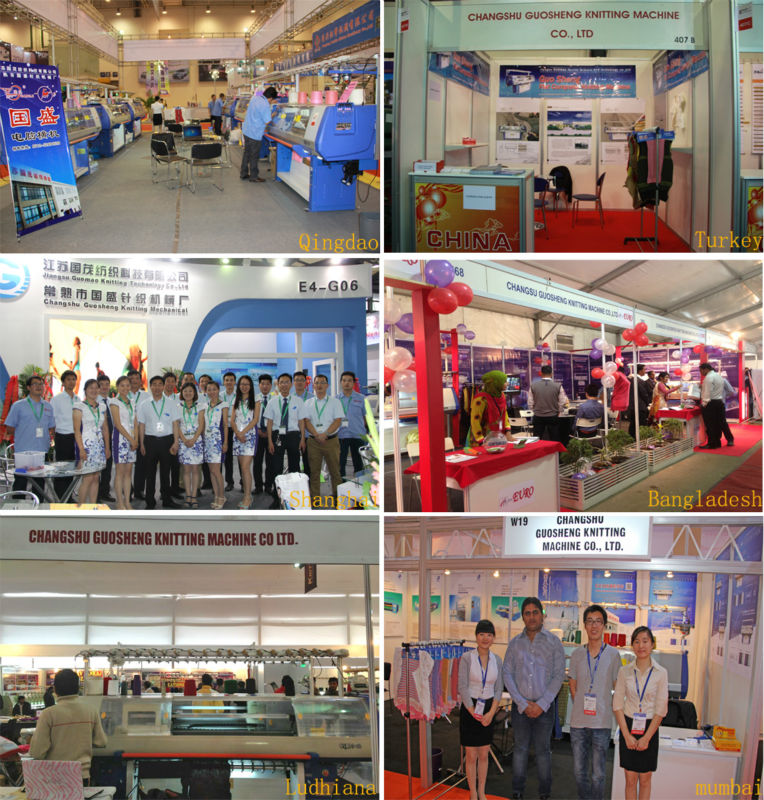 Grupo de Produto : Máquina de tricotar plana de sistema duplo
Enviar e-mail para este fornecedor